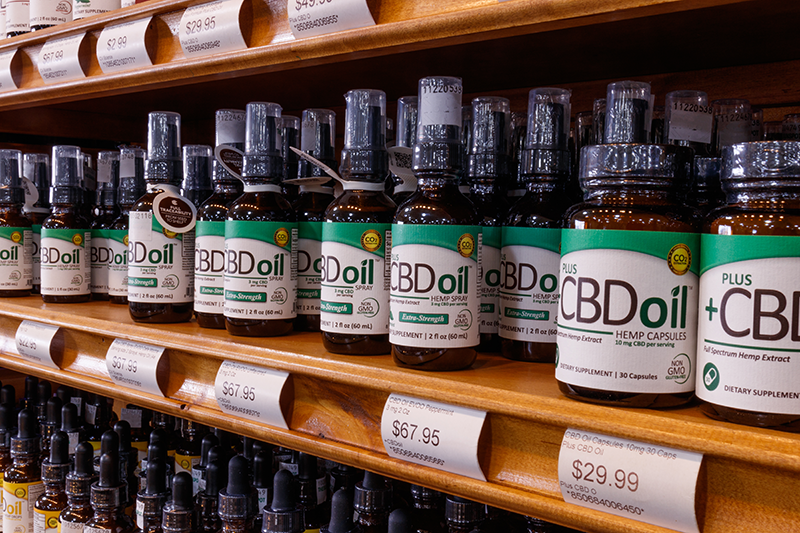 24 May

The Benefits of CBD Oil

CBD oils are one of the most talked about supplements in the market right now, and one of the biggest trends to hit the world of natural medicine. Chances are, you have been hearing a great deal about CBD oils and all that they can do. While the popularity of CBD oils may seem new, cannabis, where CBD comes from, has been used for medicinal purposes for thousands of years.

However, while you may be aware of the popularity of CBD oils, you may not fully understand what the benefits of these products really are—so that you can determine if CBD oil is right for you.

You may be surprised to find just how many different CBD oil benefits there are. Take a look at a few of the many benefits of all-natural CBD oil.

So, What Exactly is CBD?

CBD is the abbreviation for cannabidiol, a naturally-occurring compound that is found in the cannabis plant. It is safe and non-addictive. CBD is a type of cannabinoid. These cannabinoids activate specific receptors throughout the body to produce pharmacologic effects, specifically in the central nervous system and the immune system, which is why they are so powerful.

While CBD is closely related to another compound in marijuana, THC, CBD is not the same thing as THC, which is the chemical that makes someone feel "stoned" or "intoxicated." Simply put, you don't have to worry about any mind-altering side effects when taking CBD oils.

What are the Benefits of CBD Oil?

Scientific CBD research has found that this oil may be a therapeutic treatment for many conditions, including the following:
Acne
ADD and ADHD
Anxiety
Arthritis
Asthma
Autoimmune diseases
Depression
Endocrine disorders
Fibromyalgia
Heart disease
Inflammation
Inflammatory Bowel Disorder and Irritable Bowel Syndrome
Mood disorders
Migraines and headaches
Motion sickness
Nausea
Skin conditions
Pain
And more!
The FDA hasn't approved cannabis as a treatment for cancer, or any other medical condition, however, certain cannabinoids like dronabinol and nabilone are approved for cancer-related side effects.
Important Information Before Beginning CBD Use
Before you start using CBD, here are a few important pieces of information to be aware of first.
By federal law, the possession of Cannabis is illegal in the U.S.—except within approved research settings. There are a growing number of states and territories that have legalized it for medical use.
You should never fly with CBD products. TSA does not permit you to bring these products on airplanes.
Whether you are looking to use CBD oil to help with headaches, or anxiety, acne or anything in between, you may be surprised to find all of the different ways that CBD oils can help you. Plus, you can enjoy all of these benefits without the serious side effects that come with traditional medication.
If you are looking to learn more about CBD oils and what they can do for you, the team here at LT Men's Clinic can help. For more information on CBD oils and how they can become part of your current healthcare routine—give us a call at 817-369-3605 to schedule an appointment today!