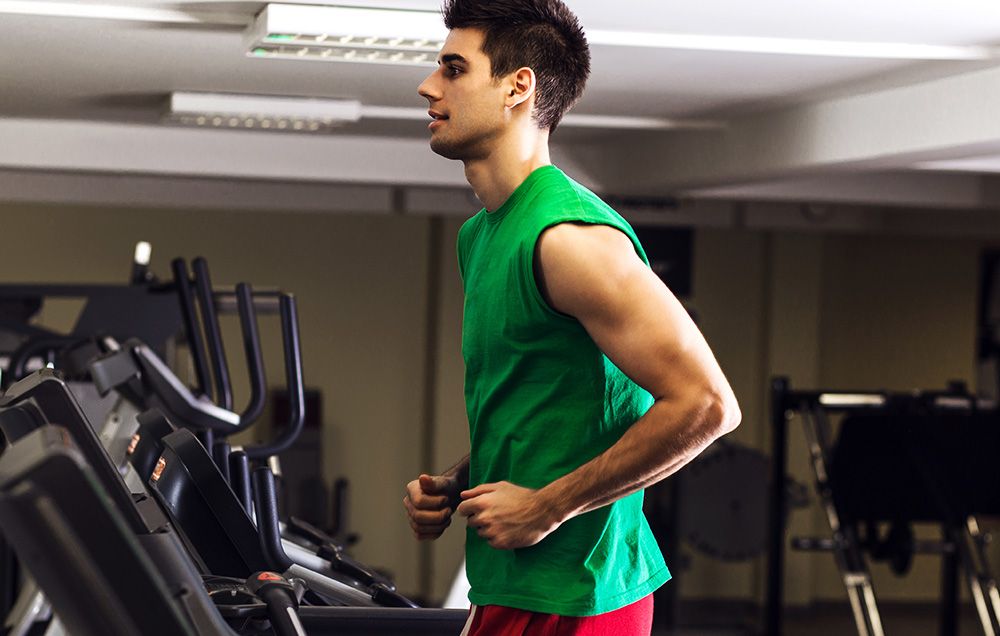 27 Sep

Is Lost Muscle Mass a Normal Part of Aging?

Does your daily schedule involve stopping by the gym before enjoying a relaxing evening at home with your loved ones? Do you have a standing appointment for a weekly haircut at the local barbershop?

These are routines that you may have adopted over time. Self-care is a highly important part of our daily lives. You may have also wondered if these things might become less important as you age. "Will I eventually just stop going to the gym? Will my hair start to fall out, lessening my need for the barbershop?"

Even though these things are regularly accepted changes in life as we age, they do not have to be your normal. It is very common to lose muscle mass as we age, but you do not have to settle for this outcome. It doesn't have to be the norm for you if you don't want it to be.

Every single day, people are pushing the norm in various areas. The same can be said for two of the commonly seen aging results for men-possible erectile dysfunction and lost muscle mass. There are options for you if you are unhappy with what you are seeing in yourself.

Are you getting older and still go the gym and try to eat healthily? If your results are not what you are expecting, you may have low testosterone levels. It's very common to have lower testosterone levels when you age. It's common but it does not have to be normal for you. Testosterone helps you build muscle mass. If your levels are on the lower side, you may be having trouble building muscle mass in the gym.
How does testosterone affect my muscle mass?
First of all, testosterone helps you build muscles. Resistance exercises help to stimulate your body, creating more testosterone. In turn, you can build more muscle mass. To stimulate more muscles at once, you should do more complex exercises in the gym. This will release more testosterone, helping you to build more muscle mass.
When you have more muscle mass, you naturally burn more calories. Typically, a slower metabolism means fewer muscles. Extra calories are stored as fat, making flab around the middle more common.
Firm muscles also decrease your risks of injury as you age.
Yes. Lost muscle mass is a normal part of aging. Even though this is normal, you can take steps to prevent this from happening. Besides muscle loss, low testosterone levels can also cause:
Erectile dysfunction
Loss of libido
Grumpiness
Loss of hair
Insomnia
Forgetfulness
Thin skin
You can stop these possible side effects of low testosterone levels. They do not have to be your normal as you age. It is very possible to restore your testosterone to healthy levels. Many low T treatments are available such as pellets, creams, patches, and injections.
Pellets- This option is administered in-office once every 3-6 months, depending on your diagnosis. There is no daily application required.
Injections-Injections are repeated every 7-10 days. The office will determine your dosage and when you need to repeat. More than likely, you will feel at peak performance quickly after injection in the muscle.
Patches-Transdermal patches help to replace a steady supply of testosterone in your body. These are usually placed onto your body, once per day.
Creams-These topical ointments are usually applied once every 24 hours. These are absorbed through the skin, into the muscles. The effects of the cream are usually felt very quickly.
At LT Men's Clinic, your initial consultation is just a phone call away. At your first visit, you will be accessed and diagnosed quickly. With two convenient locations one in Ft. Worth and one in Colleyville, we can schedule your first visit as soon as possible. Call us at (817)416-5698 to discuss treatment options.