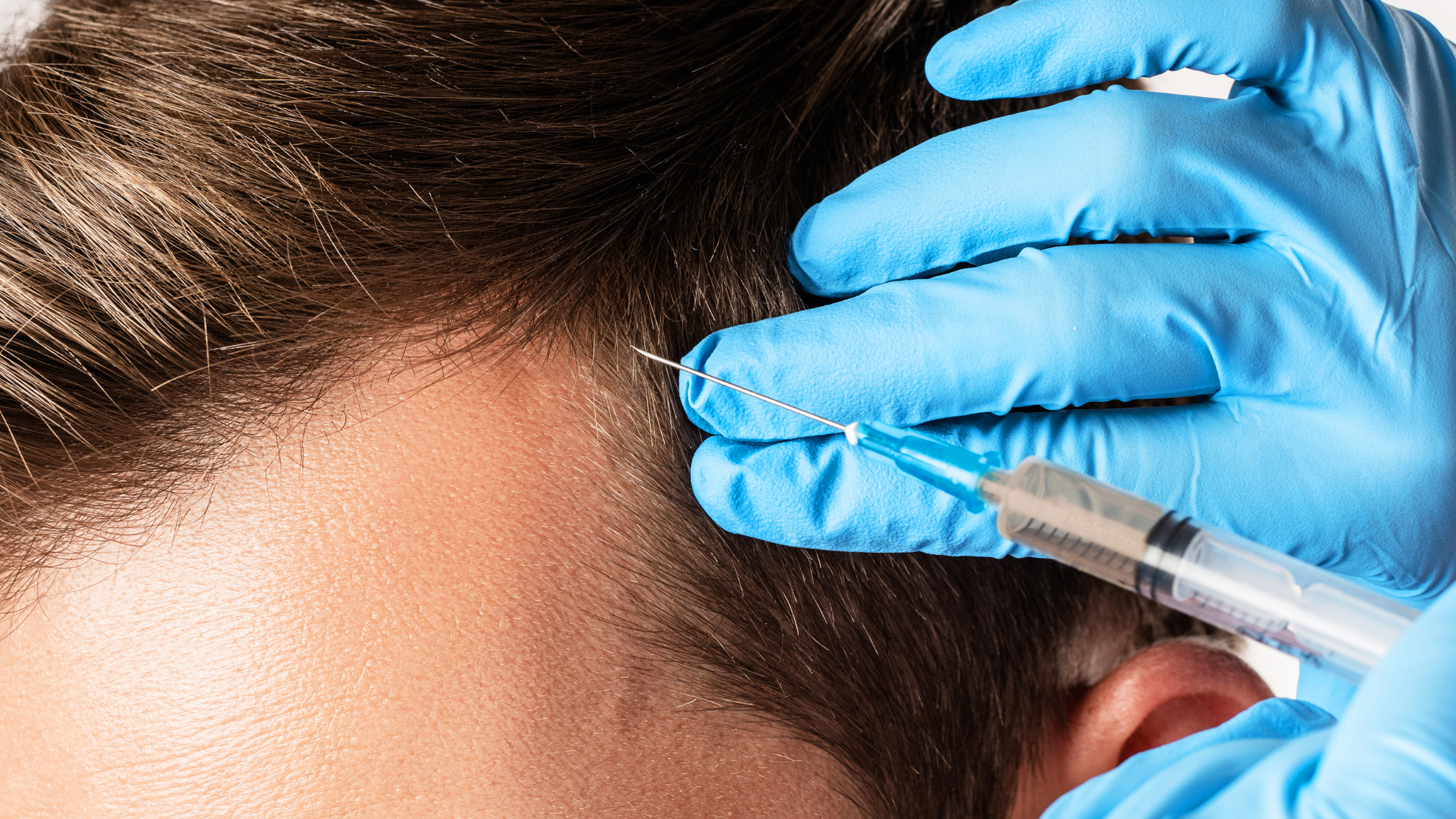 07 Jun

Is PRP for Hair Restoration Safe and Effective?

What is PRP?

PRP stands for platelet-rich plasma. PRP has many benefits, including hair restoration for people with mild-to-moderate hair loss. The treatment uses your body's plasma cells to stimulate hair growth. Platelet-rich plasma is rich in growth factors and plays a vital role in the body's natural healing process. When PRP is injected into the scalp in areas of decreased hair growth, it signals the hair follicle to enter the active growth cycle, even if it has not been active for some time.

What Happens During a PRP Treatment?

PRP injections for hair loss are relatively simple and do not cause much discomfort. The entire procedure will usually only take an hour, and once completed, you can return to your regular activities with no restrictions.

Your provider will first draw some blood from a vein in your arm. The blood sample is then placed into a centrifuge to spin the blood into its separate components. Once this process is completed, the platelets can be extracted from the blood sample into a syringe. Your provider will then inject the platelets into the areas of the scalp that require hair regrowth. Once the procedure is finished, you can continue your day as usual.

Is PRP Safe?

PRP comes with very few risks because the solution used to promote hair growth does not have any chemicals or medications. The solution is comprised of the person's own blood components, so the risk of any reaction is minimal.

People who have had a PRP treatment for hair restoration may experience the following symptoms
Mild pain at the injection site
Scalp tenderness
Scalp swelling
Headache
Itching
Temporary bleeding where the PRP was injected
The side effects experienced after PRP hair restoration treatment are generally easily managed with over-the-counter pain relievers like Tylenol. The side effects should resolve within a few days of the treatment.
Is PRP For Everyone?
PRP hair restoration treatments can be an excellent solution for many people experiencing hair loss or hair thinning, but the procedure may not be a suitable solution for everyone. People who suffer from liver disease, cancers, autoimmune disorders, or bleeding disorders may not qualify for treatments due to their underlying medical condition. It is essential to discuss with your doctor if PRP hair restoration treatments are the right hair loss solution for you.
Is PRP Effective?
Studies have shown that PRP injections have reduced the rate of hair loss and increased the density and diameter of new hair growth. The initial treatment process usually consists of three treatments scheduled four to six weeks apart. Patients can generally expect hair regrowth two to three months after receiving their first treatment. Patients will need maintenance treatments every four to six months. It is important to remember that PRP treatments will not treat the underlying causes of hair loss but can improve the quality of hair regrowth over time.
Conclusion
PRP hair restoration treatments are quickly becoming a popular treatment for many people experiencing hair loss or hair thinning. Overall, the procedure is minimally invasive and can be a safe and effective option for many men and women experiencing hair loss.