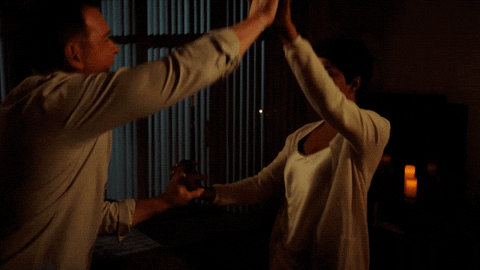 25 Apr

5 Active Date Ideas

Staying active is so important for men of all ages—and becomes even more important for men as they grow older. The good news is that staying active and healthy doesn't have to be a solo activity, in fact you can make it fun by making your next date an active one where you and your partner have some fun (and get a good workout in) all at once. After all, what is better than spending time with the one you love and taking care of your health at the same time?

If you are looking for ideas on how to have an active date, here are a few suggestions for you to try.
Go on a Hike- Active date ideas don't have to be overly complicated—just keep it simple! Hikes are a great way to get some fresh air and to get some exercise in while you do it. Simply Google hiking locations in your area to find a map and information on the difficulty of the hike and head out on an adventure.
Try a New Class at the Gym- Programs like ClassPass make it simple for you to try out a new fitness class without committing to expensive gym memberships. There is no better person to try out a new class with than your significant other. Consider pushing yourself outside your comfort zone and trying a class you would have never tried before.
Bike Rides- You don't have to go far in order to have a memorable date. Plan a bike ride around your neighborhood or find a bike trail in your area. Pick a starting spot and go somewhere fun for a drink, a snack or even a dessert, and enjoy staying fit and active with some great company while you're at it.
Kayak Rentals- If you live near a body of water this is one of the most fun new trends that are popping up in cities around the country. Kayak rentals can be found along rivers, lakes, and even the ocean and in small towns and big cities like Baltimore and Boston. You can easily rent a two person kayak for an hour or two and take a leisurely paddle around together. It is a great arm workout and is sure to make a lasting memory.
Learn to Dance- Looking for a date night activity that is active and romantic? A dance class is the perfect option. This is such a great way to learn something new, work up a little sweat, have some fun and learn a valuable new skill that you can show off at the next wedding or party.
Looking for more tips on how to stay active and healthy? We can help. Contact LT Men's Clinic today by calling 817-369-3605 to make an appointment for your health and wellness needs.