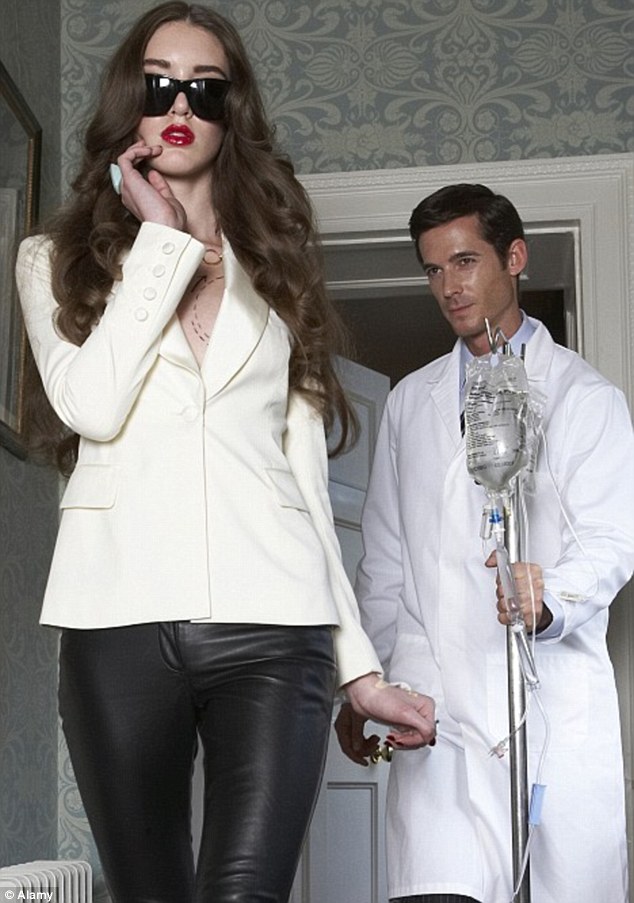 18 Jun

5 Celebrities Who Love IV Hydration

When it comes to finding out about all of the latest and greatest treatments in the world of health, beauty, and performance—there is no better place to look than our favorite celebrities. If we are being honest, celebrities seem to know about the biggest trends in all of these fields well before we do and you know that when it comes to treatments, celebs are only going to choose the best of the best and only rely on options that really work.

One of the biggest treatments that celebrities from all different industries have been talking about lately is IV hydration therapies. They have been seen all over celebrity news from stations setting up at Coachella, to numerous famous sponsors raving about how much they love these simple, yet effective hydration treatments. This is why we have developed a list of some of the top celebrities who love IV hydration…almost as much as we do!
Chrissy Teigen- The model and cookbook author has one of the most followed Instagram accounts on this social media platform, and lately she has been using it to talk about her love of IV hydration. The model posts numerous photos of her receiving treatments, and her famous singer/songwriter husband John Legend also claims to be a fan.
Jane Fonda- If you have seen Jane Fonda recently, you know that this actress is doing something right to maintain her appearance. According to the legendary celebrity, one of the things she relies on to help her look and feel her best is IV hydration treatments.
Sofia Vergara and Joe Manganiello- When these two actors wed in their over-the-top Florida ceremony, they reportedly had IV hydration stations set up for their guests so they could recover from their hangovers and get back to getting the party going all weekend long.
Rihanna- Rihanna has posted photos of her getting IV therapy treatments. They are great for busy celebs who need to recover from jet lag and are popular among singers as staying healthy and hydrated is great for the vocal cords.
Simon Cowell- The music mogul is known for being one of the busiest names in the business. He is said to get regular vitamin IV treatments as part of his routine. These therapies are excellent for busy individuals who don't have time to hydrate as much as they should but need the energy, immune-boosting vitamin C and hydrated system to keep up with their busy schedules.
Here at LT Men's Clinic, we can help you get a better idea of your current sexual health and help you stay healthy and active. Celebs like this know that regular IV hydration therapies such as our Hydration Hero can make all of the difference in their appearance, health, and mood. If you have always wanted to give these IV therapies a try, give us a call today at (817) 369-3605 to schedule an appointment for our Hydration Hero services. We know you will be happy you did!