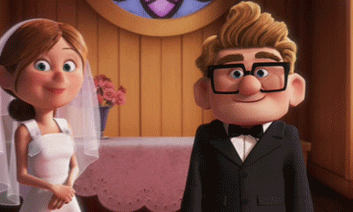 19 Sep

Can Testosterone Replacement Improve My Marriage?

Testosterone treatment has already helped many men with low testosterone regain energy, mood, and even their memory. However, there are many spouses out there who are now wondering if testosterone replacement therapies can also help to improve their marriage. One of the most common reasons that men turn to testosterone treatments in the first place is to help with their libido, energy and even erectile dysfunction. If you are considering testosterone replacement therapy for your husband, here are a few ways that this hormonal treatment may be able to help your marriage.
Testosterone Treatments Can Help Women Gain a Better Understanding of Erectile Dysfunction- Erectile Dysfunction (ED) is a very delicate topic and one that is often misunderstood by women. There are many women out there who assume that their husband's erectile dysfunction is due to boredom or a lack of sexual attraction to their wife. With testosterone treatments men can get over their ED and continue a healthy sexual relationship with their wife, helping both partners feel confident in their sexual connection.
Testosterone Replacement Can Help With Low Libido. Much like erectile dysfunction, low libido can be an issue that women don't understand and one that can be misinterpreted in the relationship. Low libido is a common side effect of low testosterone, and it can lower the other spouse's self-esteem. Sex is an important part of every relationship, and low testosterone may be the answer to help any husband regain his sex drive.
Testosterone Replacement Therapy Can Boost Men's Mental and Emotional Well-Being. In addition to helping with sexual drive and performance, testosterone replacement therapy can also help your marriage because it can boost a man's mood. With better mental and emotional well-being, many couples find that other area's of their marriage improve as well.
Testosterone Treatments Can Help You Look Your Best. Lots of men love testosterone treatments because they can help men look their best. It can help with modest weight loss and give men the energy they need to exercise. It can also help with muscle gain. It is an extra perk of testosterone replacement therapies that both men (and their wives) enjoy.
If you have more questions about testosterone treatments and what it can do for you, then come visit us at LT Men's Clinic. For more information, call us at 817-369-3605 to make an appointment today. There are many men, and women, who want to know if these testosterone replacement treatments can help their marriage—and LT Men's Clinic is there to help.