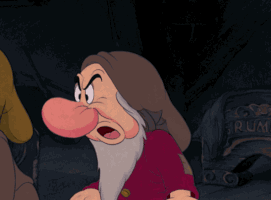 13 Feb

Has Your Wife Been Calling You Grumpy?

Has your wife been calling you grumpy lately? Or stating that you've been more irritable than usual? While there may be many reasons why this could be happening, one of the most common causes of sudden changes in mood among men has to do with hormonal imbalances. Studies have found that men who have low levels of testosterone, or "low T" in their body struggle with mood swings. The good news is that while low testosterone can cause significant mood swings, there are treatments that can help.

BHRT, or bioidentical hormone replacement therapy is a treatment that can restore normal testosterone levels and help men get back to feeling like themselves. If you think that this may be the cause of your mood swings, you can actually get a blood test done that will check your testosterone levels and let you know whether or not you are suffering from low testosterone. With detailed information regarding your hormone levels, your doctor can help prescribe you with a hormone treatment that works for you and your lifestyle.

There are four main types of testosterone treatments that can help restore normal hormone levels in the body. These treatments include:
Patches- These patches are put on top of the skin and provide a steady stream of testosterone into the body. You can apply the patch each night and leave it on for 24 hours for the testosterone to sink in.
Pellets- This therapy is unique because it doesn't involve frequent injections or daily applications. These pellets are administered in-office every 3-6 months.
Injections-Once your doctor has determined that you have low testosterone and determined how much testosterone you need. This injection is administered every 7-10 days. Since these injections are absorbed so quickly, you will experience a peak immediately, and the side effects will wear off over time.
Creams-Testosterone cream is applied once every 24 hours, typically rubbed into the thighs, upper arms or shoulders. Once the cream enters the bloodstream, your testosterone levels will stay boosted for several hours.
Depending on your needs and how much testosterone you need, different patients may benefit from different types of treatments. This is something that your doctor can help you determine.
So, if your wife has been calling you "grumpy" lately or if you have been noticing significant mood swings of late, consider getting your testosterone levels tested. If you have questions about testosterone, or if you are interested in some of our different testosterone treatments, call LT Men's Clinic today. You can schedule an appointment by calling 817-369-3605. We can help provide you with information on testosterone treatments and perform a blood test to determine your current testosterone levels.