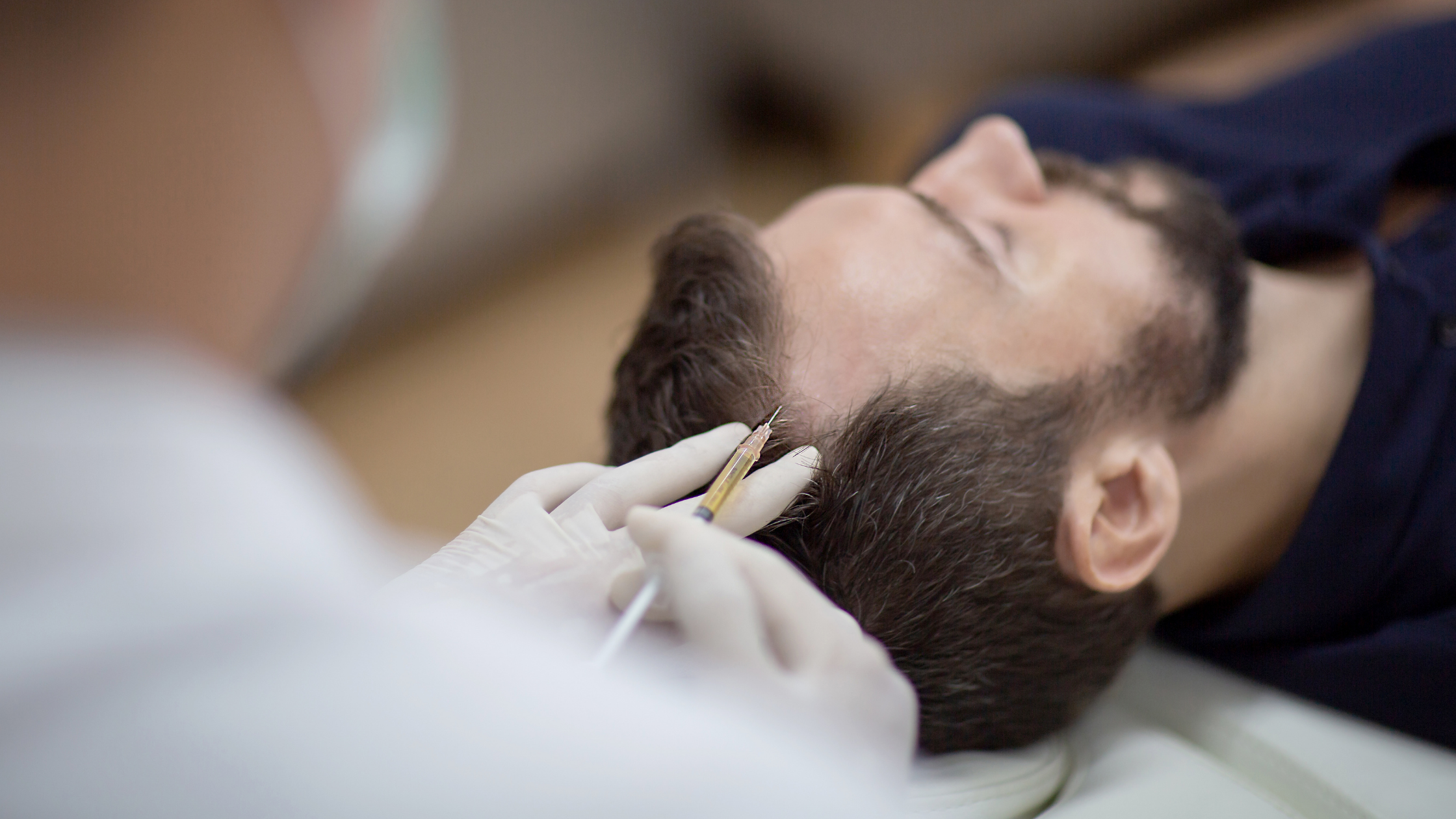 01 Mar

How PRP Helps With Hair Loss

If you have noticed gradual, but significant hair loss every time you come or brush your hair, then you may be one of the more than 80 million adults in the United States that is dealing with a condition known as androgenetic alopecia.

Also known as male or female patterned baldness, this condition is not only common, but extremely stressful as well. Issues with alopecia can lead to stress or depression symptoms and can be a big emotional burden for both men and women.

For many years, people struggling with patterned baldness thought there was no available treatment for this condition. But the good news is, there are treatments available that can help reverse baldness and restore natural hair growth. More specifically, there is a new, natural therapy that can offer patients hope for hair restoration without the need for surgery, daily topical treatments or pills.

This treatment is known as PRP or platelet-rich plasma. This procedure uses your own blood platelets, a type of cell in the body that helps with natural healing. The result is a treatment that uses the power of your own body to potentially reverse hair loss and grow new hair naturally, so you can look and feel like yourself.

How Exactly Does PRP Work?

Doctors in the world of sports medicine have used PRP to help heal muscle and tendon injuries. When it comes to hair loss, doctors have found the same process works to activate growth factors and improve the blood supply to hair follicles.

A doctor will draw blood from your body. Then the blood is put in a centrifuge to separate and remove the platelets and inject these platelets directly into the scalp where you need it the most. You will then need to return once a month for three months for additional injections. From there, you may need to come back as-needed for follow-up treatments.

This will quickly get to work increasing the growth rate and the thickness of hair shafts. However, before you start this treatment, it is important to have realistic expectations on how this process works and what type of results you will experience.

In addition to the injections, your doctor should also talk to you about other lifestyle changes that can help with your hair loss as well. This includes, quitting smoking, eating a diet filled with iron and taking vitamin D supplements. Together, this effort can help make sure that your own natural hair starts growing back bigger and better than ever.

If you have questions about PRP, or about hair loss, contact our office to schedule an appointment today. Just call us at (817) 369-3605, we can help you get started on your PRP treatment and help develop a plan to keep your hair loss at bay.