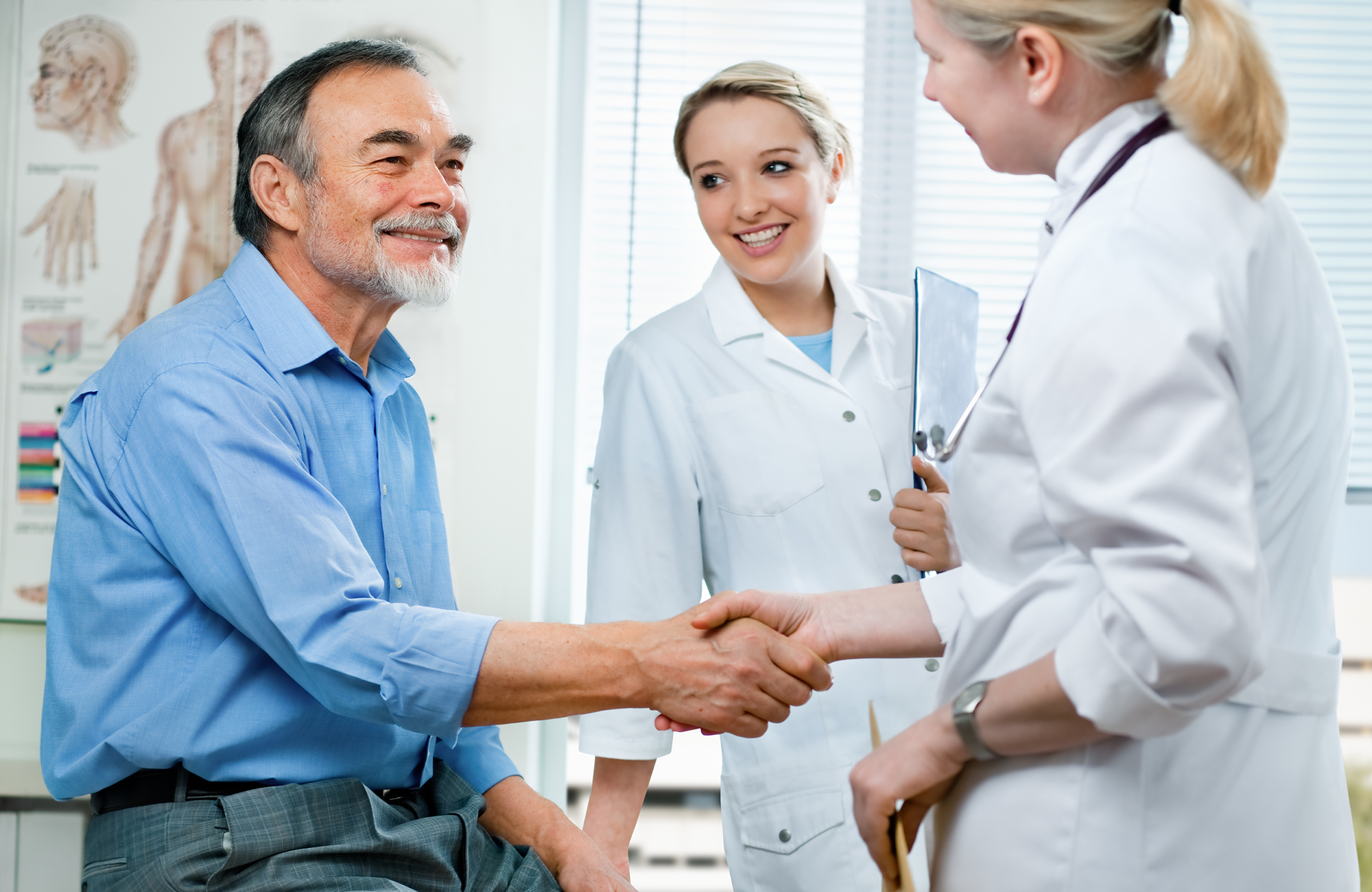 15 Feb

How to Talk With Your Provider About Low Testosterone

If you are experiencing new and unfamiliar symptoms like a low sex drive, fatigue, or changes in your physique—then it can be uncomfortable to address these issues, let alone talk with your medical provider about them.

However, if you are a middle-aged or older man who is experiencing these symptoms—then just ignoring them won't make them go away.

You need to get help to get your life back.

If you are experiencing issues like this, then you are likely suffering from low testosterone or low T. When men reach their 30s, they start naturally producing less testosterone (different men will produce at different rates). They can come with some uncomfortable side effects that may seem embarrassing to talk to your doctor about.

These symptoms include smaller testicle size, loss of muscle mass, low energy level and mood, difficulty concentrating, depression, an increase in body fat, poor concentration, hot flashes, and interrupted sleep.

While these symptoms can be the sign of other health problems, they are most commonly associated with low testosterone. It is vital that if you are experiencing symptoms like this that you go to your doctor right away to talk about what you are experiencing. There is no need to be embarrassed. The more honest and forthright you are about your issues, the more your doctor will be able to help you.

Here at LT Men's Clinic, we work with a lot of patients who have low testosterone and are here to help you find a treatment that will work with you and your lifestyle. Everyone is different, and everyone will benefit from different types of testosterone treatments.
Our Treatments
Pellets- Pellets are hormone treatments that are administered in a doctor's office every 3-6 months. They are simple and mean you don't have to worry about taking a weekly injection.
Injections- After your hormone levels are tested, your doctor will give you a specific amount of testosterone replacement therapy (TRT) in an injection that will restore your testosterone levels. Typically, this shot is taken every 7-10 days.
Patches- Testosterone patches provide a steady supply of testosterone through the skin using a topical patch. This patch is applied every night and left in place for 24 hours at a time.
Creams- Testosterone cream is another topical treatment that is applied once every 24 hours. You rub the cream onto the skin and allow it to be absorbed directly and into the bloodstream.
Feel free to ask your doctor about these treatments and the specifications involved with taking each of them so that you can find a low T solution that works for you.
If you have questions about low T, you can reach us at 817-617-8600 to schedule an appointment with one of our experts. We can start by testing your testosterone levels and then helping you determine what type of treatment is going to work best for you.