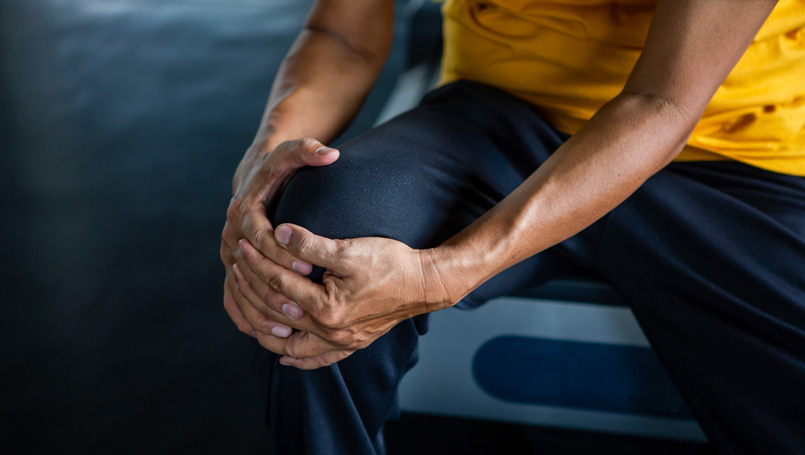 15 Jun

Testosterone Replacement: Can It Help Joint Pain?

In recent years, experts have been finding that testosterone replacement therapy can help deliver tremendous results to men who have low levels of T, or testosterone, in the body. One of the many promising areas that experts are seeing results in has to do with joint pain.

Most men know as they get older, they start to get more aches and pains than they did when they were younger. And while some may think this is just another one of those unfortunate side effects of aging, it may be more complex than that. More importantly, there may be a way to mitigate this pain, specifically with testosterone replacement therapy.

If you are struggling with joint pain that is getting in the way of your day-to-day activities, then you may be dealing with a testosterone deficiency and this treatment can help. Recent studies have found that testosterone replacement therapy may help with joint pain, even in those with osteoarthritis.

The first and most important thing to do in order to determine whether or not testosterone may be to blame for this joint pain. There are many different issues that can lead to joint pain, so getting blood work to confirm low testosterone levels is an important first step. Here at LT Men's Clinic, we always start with a testosterone test to make sure you are actually dealing with a testosterone issue.

From there, our team of medical experts will determine if testosterone replacement therapy may be a good place to start in helping you get the results that you have been looking for and the relief you crave. Here at our clinic, we have a number of different testosterone replacement options depending on your preferences and lifestyle. We offer patches, pellets, creams and injections so you can find a testosterone treatment that truly works for you and your lifestyle.

If you have questions about testosterone replacement therapy, or about the current joint pain you are experiencing, contact the experts here at LT Men's Clinic. You can call our team directly at 817-369-3605 to schedule an appointment with us today.