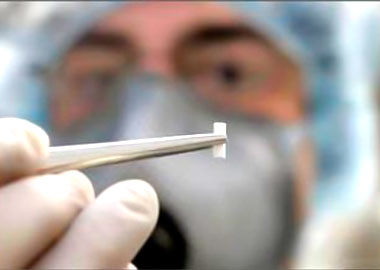 13 Dec

What is the Difference Between Testosterone Treatments?

Low testosterone, or low T, is an unfortunately common condition for many men today. While every man is different, most men with low T experience some fairly common and noticeable symptoms. These symptoms include:
Erectile dysfunction or low sex drive
Fatigue
Low muscle mass
Hair loss
Trouble concentrating
Irritability
Depression
Any man experiencing these unexplained symptoms should consider getting their testosterone levels checked by a professional. While these symptoms are collectively common for low T issues, they may not only be because of issues with low testosterone, which is why a hormone test is so important.
Once low T has been established, there are a number of testosterone replacement therapies available that can help restore testosterone levels and keep these symptoms at bay. Approved treatments include:
Pellets (Recommended)
Pellets, also known as implants can be injected directly into soft tissues. Then, your body slowly absorbs the testosterone into your blood stream. Pellets are perhaps the most unique testosterone treatment as they do not require daily applications or frequent injections. They are administered in-office every 3-6 months and are covered by most insurances. The pellets then release testosterone as-needed to ensure you have a steady supply of this hormone.
Injections (Recommended)
Once your testosterone levels have been checked, your doctor can determine the testosterone replacement therapy (TRT) dosage you need to restore your levels. Injections are quick and effective and will give you a boost almost the instant you receive your shot. With injections, you do not need to get a daily treatment, but you will need to come in every 7-10 days for an injection to keep your testosterone levels where they are supposed to be.
Creams and Gels (Recommended)
Creams and gels, like patches, are absorbed directly through the skin. Testosterone creams are applied once per day, with an amount specifically prescribed by a doctor. These topical creams must be applied every 24 hours and can be rubbed onto the shoulders, upper arms or thighs. Once the testosterone is absorbed through the skin, the cream almost instantly works to boost testosterone levels.
However, you need to be able to stick with your daily applications to maintain results.
Skin Patches (Not Recommended)
Patches, or transdermal, treatments are lightweight, discrete looking patches that are placed directly on the skin. These patches are applied every day, typically before bed, and are most commonly worn on the arm or the upper body. These patches provide a safe, steady supply of testosterone through the skin and can help keep T levels steady all day long.
Most people can find a discrete place to place their patch and as long as they remember to apply it regularly, find it is a simple solution for maintaining their testosterone levels.
Mouth Patch (Not Recommended)
This treatment, known as Striant, is a tablet that is placed in the upper gums, above the incisor tooth. This treatment is applied twice a day and releases a continuous stream into the blood through the oral tissues. However, some experts believe that oral testosterone can have a negative effect on the liver.
This is one of the reasons why here at LT Men's Clinics, we offer testosterone treatments that bypass the liver, such as pellets, creams, and injections. This allows the testosterone to go into the blood directly.
We also proudly offer four different treatment options for our patients as we know every person is different and every person may benefit from a different type of testosterone treatment. Some people prefer injections or tablets and would rather come in for appointments, while others prefer to apply their treatments on their own at home every day.
No matter what your preference, here at LT Men's Clinic, we are proud to help our patients get the safe and effective testosterone replacement therapies they deserve to stay their healthiest. Come get your testosterone levels checked today and have one of our experts help you find the treatment that will work best for you call today at 817-369-3605 to schedule your appointment.