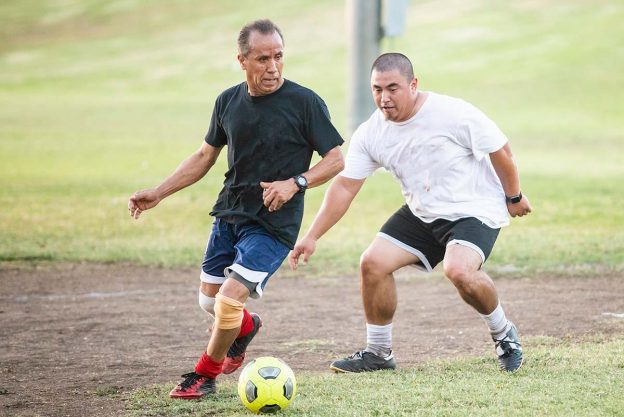 30 Nov

What Are the Causes of Hormone Imbalance in Men?

Hormonal imbalances are an unfortunately common issue for many men, particularly as they age. However, just because hormonal imbalances happen, it doesn't mean they are just "part of life." There is often a reason these hormonal imbalances happen, and treatments that you can try in order to get back to feeling like yourself.

The key to getting help with hormonal imbalance issues is to understand what causes these problems. Let's start with the basics.

What are the Symptoms of Hormonal Imbalances in Men?

Hormonal imbalances can happen to men at any age, but they are often most common when men are 30 or older. Unfortunately, these imbalances can come with a number of symptoms that can seriously disrupt a person's quality of life.

These symptoms include:
Fatigue
Sleep issues
Unexplained weight gain
Irritability
Brain fog
Issues with sexual performance
Bad mood or depression
Anxiousness
Inability to maintain muscle mass
Over time, these imbalances can also lead to other health issues like decreased bone density, blood sugar issues or abnormal heart conditions.
What Causes Hormonal Imbalances in Men?

Hormonal imbalances can happen to any man virtually at any time. In fact, everyone will experience some type of natural period of hormonal imbalance or fluctuation at one point or another. However, when the body doesn't regulate itself back out, there may be something else to blame.
This includes some of the following causes:
Poorly functioning endocrine glands
Stress
Type 1 or type 2 diabetes
Underactive or overactive thyroid
Poor diet or nutrition
Acute injury
Anabolic steroid medications
Tumors
Being overweight
Certain cancers
And more
There are so many different causes of hormonal imbalances, and the key to determining the root of the issue and getting help is to see a healthcare professional for more information.
How to Start With Hormonal Treatment Therapies
If you are worried you may be struggling with a hormonal imbalance, the first and most important thing to do is to visit a healthcare professional. You can have a blood test performed to determine your hormone levels and go through different treatment options that may fit your needs and your lifestyle.
At LT Men's Clinic, we offer four of the leading treatments: injections, creams, pellets and patches, giving you options to choose from.
If you have more questions about testosterone treatment options, call LT Men's Clinic directly at 817-369-3605 to schedule an appointment with us today. We can help you learn more about your treatment options and help you determine the right course of action for you.