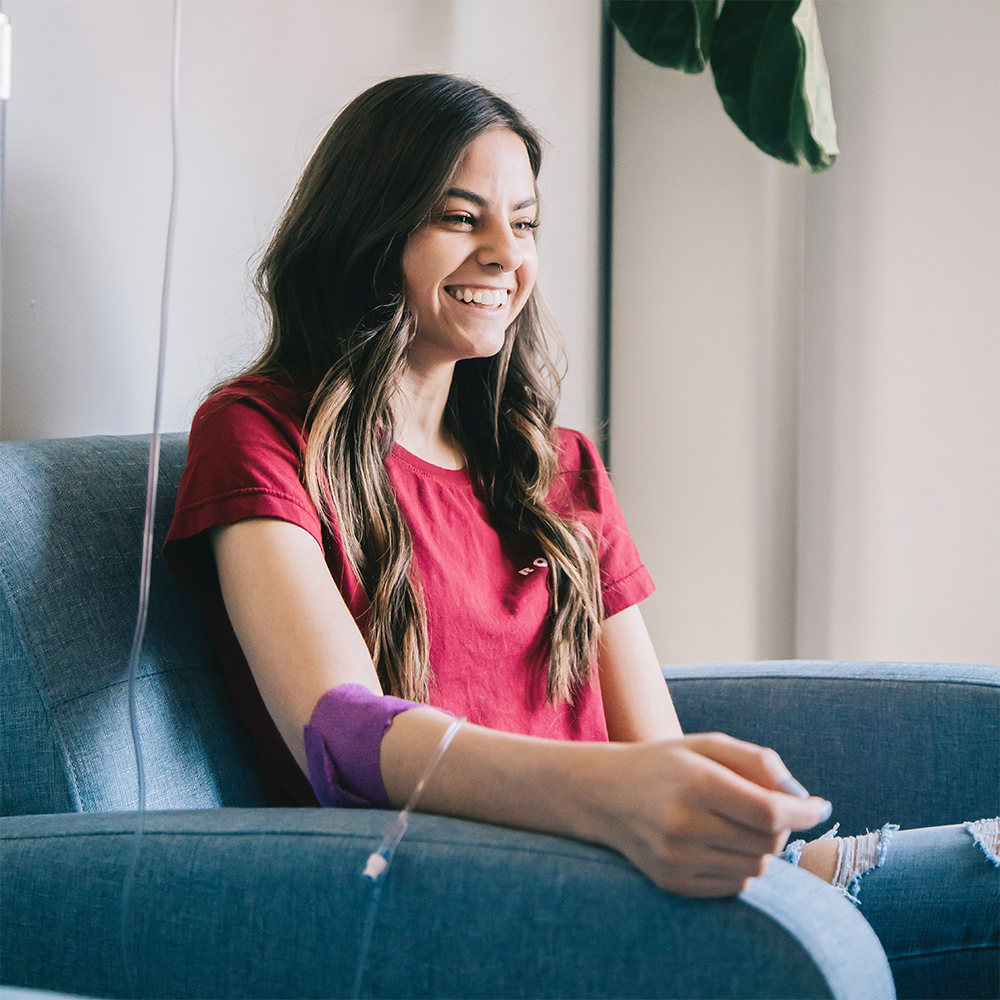 11 Mar

Why You Should Go to a Medical Professional for IV Hydration

There is no denying that IV hydration treatments have been all the rage lately. People from all different walks of life are turning to this treatment therapy. As researchers are finding even more benefits of IV hydration treatments, it is now more important than ever to make sure that you understand where to turn for these treatments when you want to give them a try.

Now that we are at the backend of flu season, more people than ever are looking to IV Hydration services because it can help them get the hydration that they need to get over the hump of this dehydrating illness.

As more people than ever are starting to see the benefits of IV hydration, you may find different clinics popping up on the corner in your community. However, you must make sure you are going to a medical professional for your IV hydration needs.

Here at LT Men's Clinic, we always have certified nurses on staff and ready to help you enjoy the best hydration treatment possible. While IV treatments like this are generally extremely safe, it is essential to have a certified nurse administering the procedure and making sure they are administering the IV needle correctly. If you don't have a professional behind this treatment, having an IV put in can be uncomfortable.

However, with a certified, experienced nurse administering your IV, you don't have to worry about this. Having a real professional administer your IV can help assure that you are in good hands and that you have someone who knows what they are doing, making sure that you are getting the treatment (and the results) that you deserve.

Plus, by having a medical professional administer this treatment, you have a professional who can make sure you are getting the right formula, and helping you decide if you could benefit from boosters like +B12 or +C with your IV. They can also help recommend the best way to get lasting results with ongoing treatment plans that work for you.

This is why here at LT Men's Clinic, we have a trained staff of medical professionals here to help and will always make sure your IV is administered by a caring, experienced certified nurse.

Whether you are struggling to get over those dehydrating flu symptoms, are interested in an immune-boosting cocktail at the start of allergy season, or are interested in hangover recovery treatments, LT Men's Clinic is here to help!

Ready to make an appointment for your IV therapy? You can contact us at (817) 369-3605 to schedule an appointment with us, so you can see for yourself what the benefits of having your IV hydration treatment administered by a real medical professional!